SOLD OUT | The Wind in the Willows
Events
Dates:
Ages:
All the family
Under 5s
School age
Adults
Venue:
Outdoor
Cost:
Paid
Description
The Wind in the Willows - an Outside Production at Stoneleigh Abbey
On Sunday 30th August, Tread the Boards will be doing an outside production of the children's classic The Wind in the Willows. The show will be held within the stunning grounds of Stoneleigh Abbey.
Sunday 30th August | 5pm - 7pm
Join Toad, Badger, Ratty and Mole in this hilarious adventure suitable for all the family.
Tickets:
Tickets are £12 per Adult and £10 for Children.
Booking is essential. Tickets are limited to maintain social distancing.
Please note picnics are not allowed on the grounds.
Please call 01926 858535 to book your tickets, or for more information.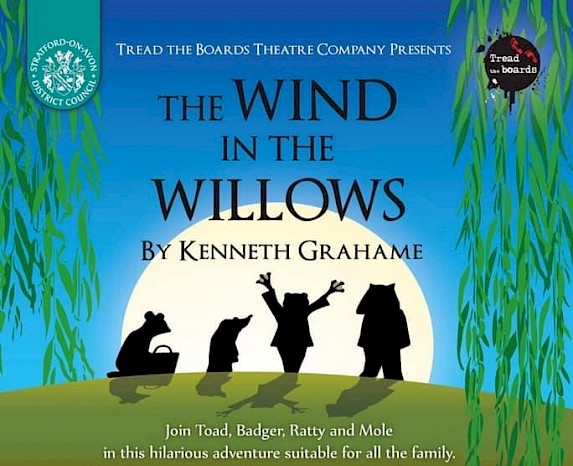 ---
Stoneleigh Abbey & Country Park
Stoneleigh Abbey was founded in the 12th Century after the land was granted by Henry II to a group of Cistercian monks. They lived peacefully on the banks of the river Avon until the dissolution of the monasteries in 1536. In the 1560s an Elizabethan mansion was fashioned from the monastic ruins by the Leigh family who continued to live at Stoneleigh for the next 400 years.
Over the years Stoneleigh Abbey has welcomed many important visitors including Charles I, Bonnie Prince Charlie, Queen Victoria and Jane Austen. Jane Austen in particular holds a special place in the heart of Stoneleigh Abbey as this was the country seat of her relatives and in 1806 she came to the Abbey with her mother and sister.
Things to do at Stoneleigh Abbey
Click here to find out what there is to see and do at Stoneleigh Abbey.
---
Stoneleigh abbey is ran by the stoneleigh abbey charitable trust, an independent Charity, who aim to preserve the history of the Abbey for all in the future.