Description
Hatton Adventure World provide amazing parties for kids of all ages! Their options are flexible, so take a look below and book your party today!
Hatton Adventure World | Birthday Parties
To provide you with the maximum flexibility and choice, you can now just pay a discounted admission price to Hatton Adventure World, hire a party room and bring your own food. Or ask the Hatton Team to do the food! Even hiring a Party Room optional...
Party Room Hire
The price includes:
All day access to Hatton Adventure World for you and your Guests
Downloadable Party Invitations
A birthday card for the birthday child with a £5 Hatton voucher (£10 for Members)
A pot of Animal Feed, per paying child (value £1)
Access to Super Slide Mania
Party room hire is available for 3 hours so you're able to leave your belongings (at owners' risk, we recommend valuables are kept with you), as a meeting point and to keep presents while you explore Hatton Adventure World.
Party Rooms are equipped with children's tables and chairs plus a fridge for you to store drinks, cake etc.
Catering
If you'd like to make your party experience even easier and leave the catering to the Hatton Team! They will supply you with a pre-packed Party Box for each child, filled with a Juice Drink, Sandwich, Crisps, Fruit, Biscuit and Chocolate and an added balloon for each child.
Visit the Hatton Website for more information about their parties.
---

---
Prices
3 Hour Party Room Hire - £50 (members receive a 20% discount)*
Child - £13.50
Adult - £10
Under 2's - FREE
Disabled Child & Carer - £12.50
Members - FREE
* Please note that the fee for a 3 hour Party Room Hire (£50) is required when booking and is non-refundable. You will also require a Birthday deposit ticket of (£50) when bookings this is also non-refundable. The deposit ticket will be deducted from your total booking on the day.
Optional Extras
Party Box (balloon, sandwich, fruit, crisps, biscuit, chocolate, drink) - £6.50 per child
Party Pack (disposable plate, cup, napkin) - 30p per set
Party Host (Assisting with Animal Handling, Fun Fair Rides, Bouncy Castles, etc) - £50
Scales & Tales Experience (get up close and personal with the creepy crawlies and reptiles) - £35
Please note the Party Host and Scales & Tales Experience must be booked at least 2 weeks in advance.
---
Membership Benefits
Please note that membership benefits are applicable on Full Memberships only and not valid against Term Time Memberships.
20% off the total cost of the Party Room
The birthday child member goes FREE
Any other child members attending will be FREE when showing membership cards at headcount
The birthday child member receives a £10 Hatton voucher (*child must be a member)
Simply enter your membership number when prompted during booking – Your discounts will be applied when you call to pay for your party. Hatton will need to confirm your membership numbers before they can process your payment, for all the members coming to your party please email parties@hattonworld.com with all the membership numbers and the team can verify these and alter your booking accordingly.
Click here to become a member!
---
Want to know more about Hatton Adventure World and it's facilities? Click here for all the info.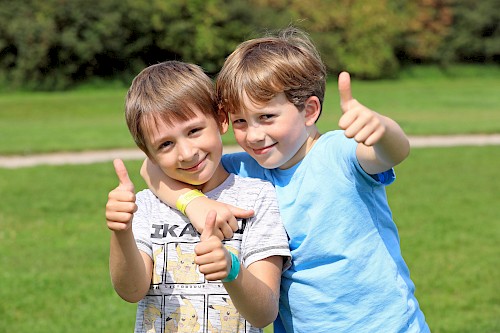 ---