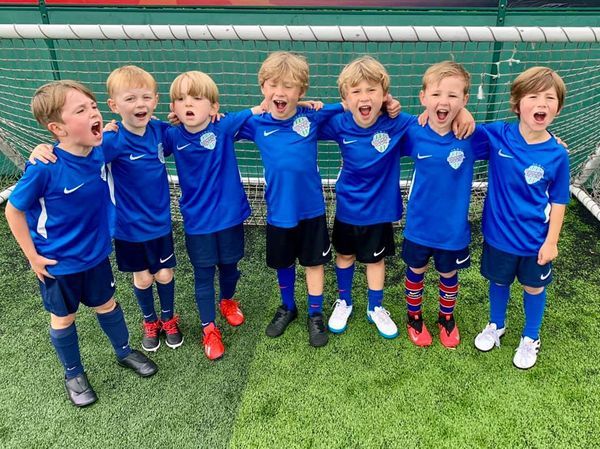 Description
Book your child the best birthday party ever with SoccerRockz! We promise to make the day a fun filled, action packed football extravaganza!
SoccerRockz​ - Football Parties in Coventry and Kenilworth
One of the great things about SoccerRockz football Parties is that they can be held almost anywhere, indoor venues, such as sports halls and village halls, to outdoor areas including Grass Pitches, Astro turf and Artificial pitches. Alternative floodlit evening venues are also available.
Each party lasts approximately 90 minutes, during which our coaches will deliver a variety of soccer activities and fun games for the children. We provide all equipment including Footballs, Bibs and Cones, as well as our fantastic state of the art 'SAMBA' goals.
---
Pricing
Platinum - £10 per child, includes 1 & 1/2 hours of football and football trophy presentation for the birthday boy or girl PLUS medals for all players!
Gold - £7 per child, includes coach for one hour and certificates for all players!
​Silver - £50 to hire one of our fantastic SoccerRockz coaches for an action packed hour of fun and football!
SoccerRockz are happy to tailor the party to whatever needs you may have. We can provide a venue or attend a location at your request. (If you require SoccerRockz to provide the venue this will always include cost of venue in the price)
---
Book your SoccerRockz Football Party Today!
To enquire about booking a fun packed SoccerRockz football party please feel free to contact us!
You can also connect with us via Facebook or Instagram!