Elevate Theatre is a family run Theatre school in Coventry for children aged 6-19 years.
Elevate Theatre | Theatre School for Children in Coventry
Elevate Theatre are passionate about developing students' confidence and natural talents with weekly workshops in singing, acting and dancing.
Timetable: Every Friday 6pm-9pm
Location: Finham Park School, Coventry, CV3 6EA
Suitable for: Ages 5 - 19
Book your FREE TRIAL: Call or message 07704170705 or email the team at 3keysperformance@gmail.com
There are 3 age groups at Elevate Theatre:
Smileys: 5-9 years
Middlies: 10-12 years
Seniors 13-19 years
Each group have an hour of Singing, Acting and Dancing each week. With fully qualified teachers with professional experience, and lots of opportunities to perform and to shine, Elevate Theatre welcomes all children and is fully inclusive. Whether developing skills for a career on the stage, building up confidence or just for fun, Elevate Theatre is tailored to bring out the best in their students.
The group sizes remain small in order to give quality teaching to all. A Theatre family with teachers and students sharing the same passion. Every term, students take part in a showcase showing off some great performances! Next term they will perform in a full scale musical!
Timetable
Sessions take place on Fridays, 6-9pm at Finham Park School Theatre.
Book your free trial!
Elevate Theatre off a free trial! Get in touch to book your place!
You can also visit the website and check out the Facebook and Instagram pages
Why Elevate Theatre?
An hour of Singing, Acting and Dancing each week
All children welcome, fully inclusive
Small group sizes
Performance in a showcase each term
Performance in a full scale musical each year!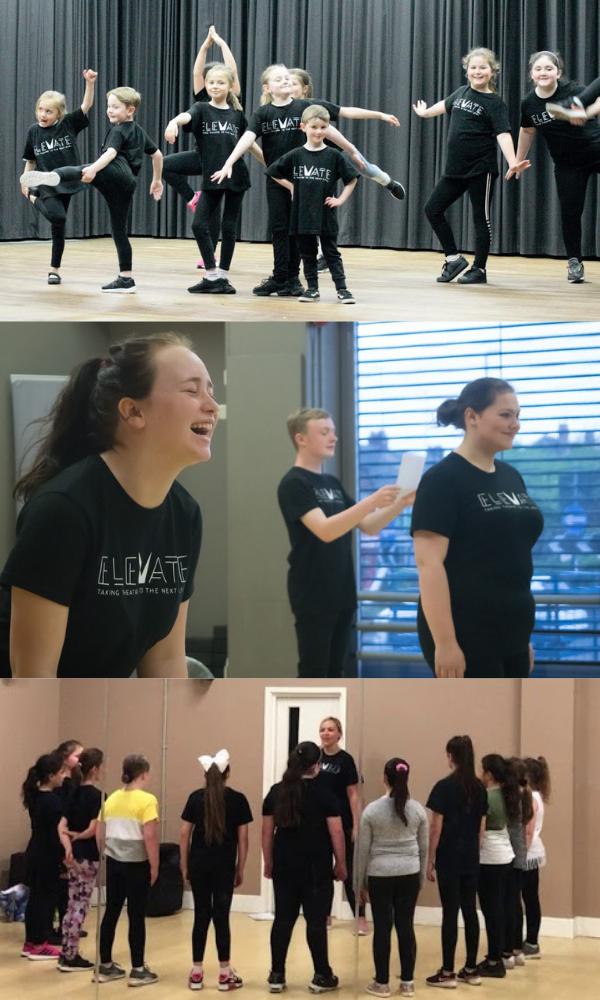 Contact details
We aim to keep the information on Coventry Rocks accurate but if you have noticed an error please let us know
Suggest an edit