My Baby Spa is an award winning sensory spa for 0-12 month old babies and 1-4 year old toddlers in Coventry & Warwickshire
My Baby Spa Coventry & Warwickshire | Baby Spa Sessions, Toddler Spa Sessions & Baby Massage Courses in Coventry
Timetable: Tuesdays - 11:30am-12:30pm / 1pm-2pm for spas or 9:45am-10:45am for baby massage
Location: Walsgrave Baptist Church, CV2 2EX
Price: Single bookings are £40 per spa session or £85 for the 4 week baby massage spa
Booking: Click here to make your booking.
What My Baby Spa offers:
Baby Spa Session: Award winning sensory experience for newborn babies - 12 month old babies.
Toddler Spa Session: Award winning sensory experience for 1 year olds - 4 year olds.
Parent & Baby Spas: A super special private 1 hour experience where 1 adult gets an Indian Head Massage treatment as well as a private award winning sensory experience for baby.
Parent & Toddler Spas: A super special private 1 hour experience where 1 adult gets an Indian Head Massage treatment as well as a private award winning sensory experience for toddler.
4 Week Baby Massage: Learn baby massage in our classes with handouts, towels and oils provided as well as a baby spa included in the course! Suitable from newborn up to pre-crawling.
Special Events: Our super special event packages include sensory spa experience, footprint pottery glazed in a kiln, an in house photoshoot and an adult afternoon tea. These events sell out so grab your spot. Our upcoming events are Christmas Spas, Valentine's Day Spas, Mother's Day Spas, Easter Spas, Father's Day Spas, Summer Spa and Halloween Spas.
Gift vouchers: Visit the 'Baby Spa Shop' page of mybabyspa.co.uk to order a gift voucher or e-voucher for any of the above, making and ideal present for any occasion.
My Baby Spa sessions are for 1 hour and include:
bespoke baby jacuzzis with colour therapy sensory lights, massaging whisper jets and a midwives slope so baby is never lying flat in the water
toddler luxury hydrotherapy foot spa with a set of natural, non-toxic products for sensory play and toddler friendly, natural spa treatments
guided bonding massage (organic, natural & vegan baby coconut oils provided)
a mini mani-pedi (baby safe files provided)
an in house photo area for you to take as many pictures as you like
group sessions, private sessions, special events and party packages
The venues are darkened with sensory lights, calming music and relaxing aromas, so baby/toddler and adult will get the full spa experience.
Sessions take place on Tuesdays at Walsgrave Baptist Church:
Click here to make your booking.
---
Watch our Video!
We were lucky enough to attend a Baby Spa session, and we wanted to show you what it's all about! You can watch our video here!
---
How to Book
Single bookings are £40 per session. You can book as little or as many sessions as you like!
Bookings are essential and payment will be taken immediately. Click here to make your booking.
My Baby Spa sessions are open to everyone! Mums, dads, aunties, uncles, grandparents, carers or anyone else who wants to pamper their precious little one. Mum buns are more than welcome too! My Baby Spa understands long days and sleepless nights so come as you are, the atmosphere is so chilled; both baby and adult will feel refreshed after our ultimate baby spa experience. If you just want to enter an oasis of calm with baby but not in the mood to socialise or if you just need to get out of the house and see other parents and carers, then My Baby Spa caters for all; it really is a no pressure, calming environment.
My Baby Spa is completely baby and toddler led too. They fully expect you to feed and change baby when they need it and for toddlers to well... be toddlers! It's their spa day and as long as they have fun and make memories, that's all that matters.
We look forward to welcoming you to the ultimate My Baby Spa experience!
---
My Baby Spa Coventry - Meet Danielle
My name is Danielle, born and raised in Coventry, UK. Lived with my mum (who is more like my best friend) until I graduated from university and went off to explore the world for a while, but ended up back home. For the majority of my career, I was a primary school teacher; I taught Key Stage 1 for five years. All the exhausting days of teaching and relentless nights of marking/lesson planning was really worth it. Such a rewarding job!
I had my little bundle of joy in March 2020. We were in hospital for a week, so we didn't have any idea what was going on outside. Little did we know, the country was preparing to go into lockdown. I always remember leaving the hospital and feeling like I'd walked into a zombie town. The roads were empty, I'd never seen anything like it.
Months of being cooped up with my newborn meant I missed out on all the baby/mother groups and even Health Visitor visits. It made me realise how precious those little moments in baby classes/groups are; both for baby and mother to socialise. Mid lockdown, my anxiety just flared right up, I thought I was doing well and then it hit me like a ton of bricks. I really needed to get out the house, but we were in lockdown and I got to the point where I was scared to take my baby out.
This is when I had a vision. I wanted to create a safe space where baby and adult could come and melt away the worries of the world. A tranquil environment where an exhausted mum / new dad / doting grandparents / loving carers could come and have some special bonding time with baby. A place where there is no judgement and just chill time. In these hourly sessions, precious little baby will get pampered to the max and adult can just unwind and bond with them.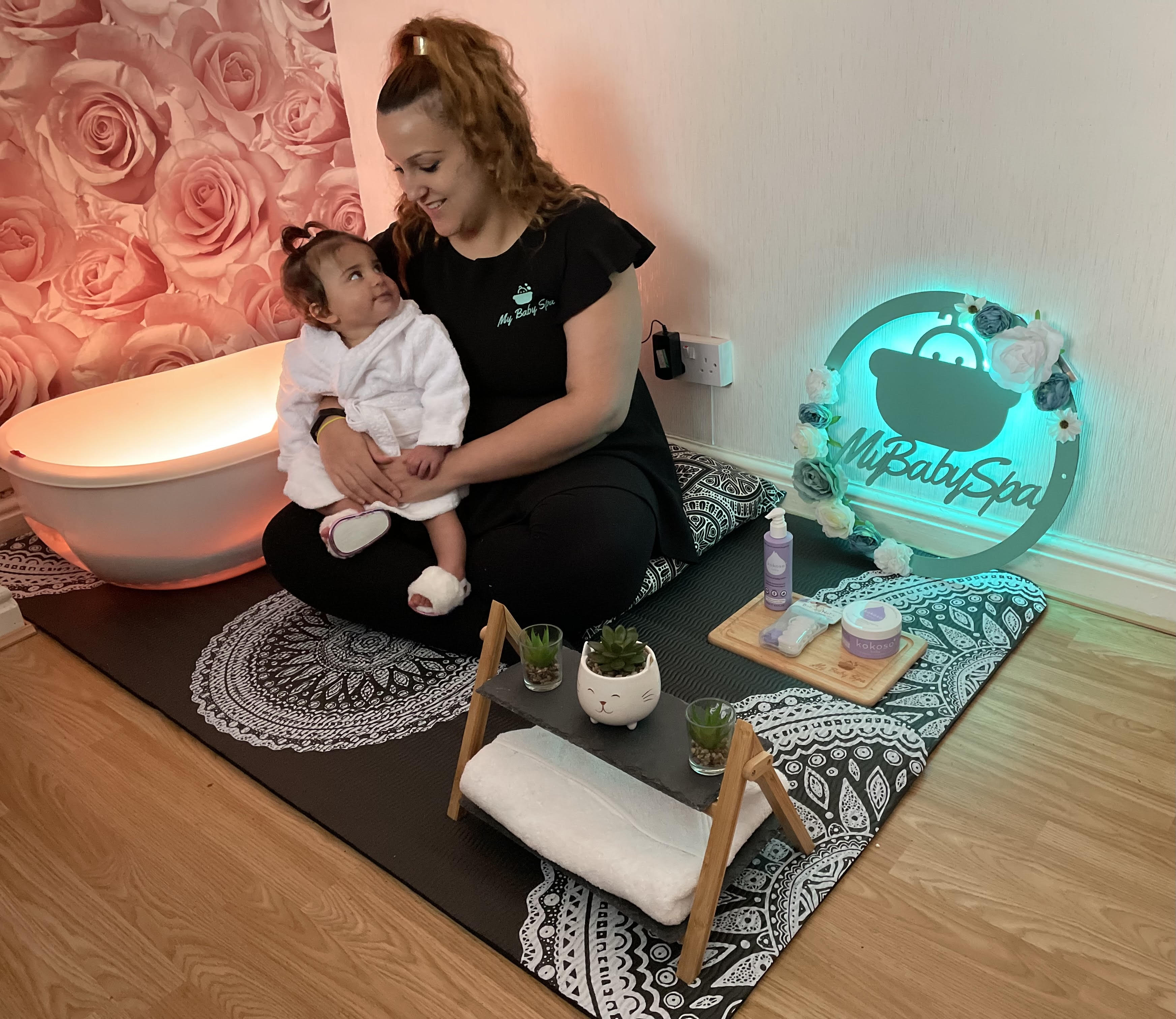 We now can't wait to welcome you to our award winning baby & toddler spa experience!
Feel free to contact Danielle anytime with any questions or to discuss your booking. You can also follow her adventures on Facebook and Instagram
Click here to make your booking.
---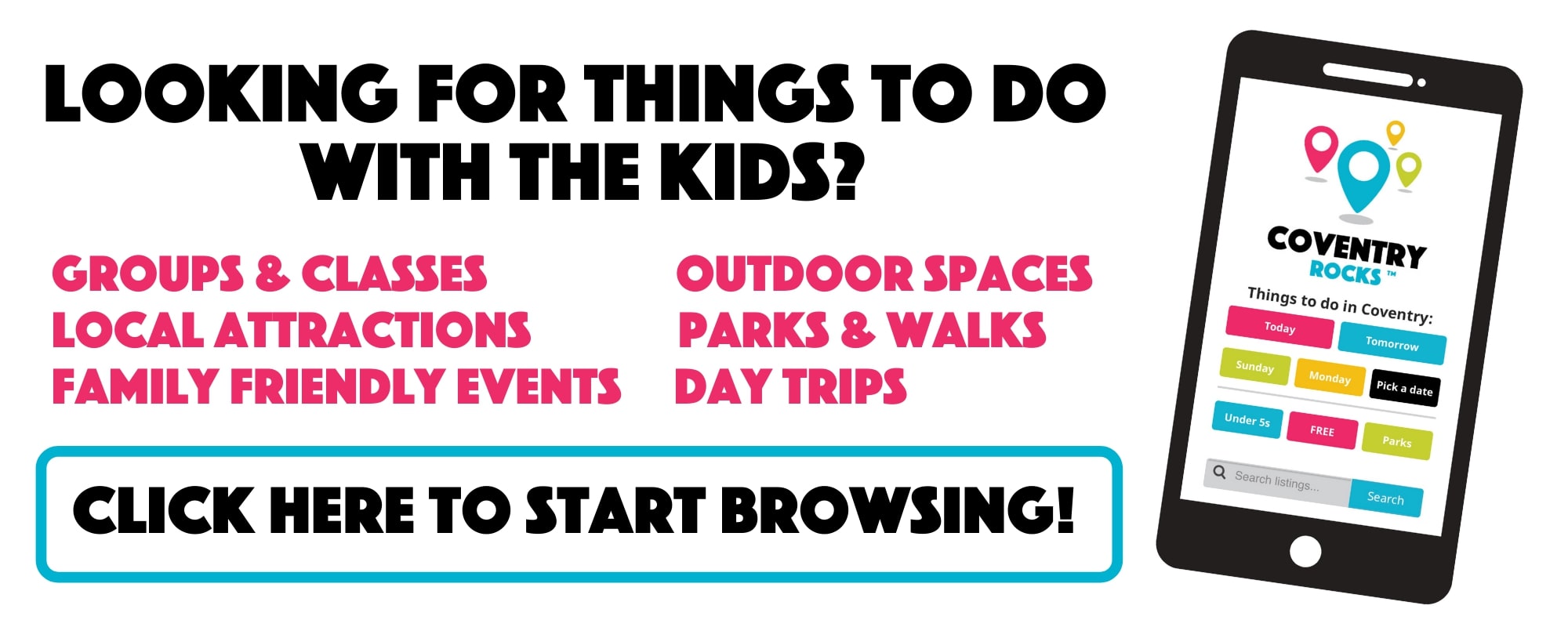 Contact details
We aim to keep the information on Coventry Rocks accurate but if you have noticed an error please let us know
Suggest an edit