Warming Hearts provides a 4-week intimate baby massage course for babies aged 8 weeks to pre-crawling.
Warming Hearts Baby Massage | Baby Massage in Kenilworth
Timetable: Fridays 2pm - 3pm
Age Range: For babies aged 8 weeks to pre-crawling
Venue: Kenilworth Methodist Church, Kenilworth, CV8 1LQ
Price: A four week course is £40
Booking: Email whbabymassage@gmail.com or send a DM on Facebook or Instagram.
Warming Hearts provides a 4-week intimate baby massage course. Each week you will learn different strokes for different parts of the body, aiming to have a full massage routine which you can continue at home.
At the centre of Warming Hearts is the connection between you and your baby. A chance to really engage with your baby and follow their lead. The class is baby led; if your baby needs a feed, change or just a little break that is all okay. Warming Hearts provides a small, relaxed class. There is no, one size fits all for our likes and preferences, the same can be related to massage. The aim of the class is for enjoyment for both you and your little one.
Warming Hearts is a class which goes beyond the classroom. During the class you will be able to practise and repeat the massage, and resources will be given to continue at home. This can be something special to add into your baby's routine. It is also your chance to relax, have a hot drink and meet like-minded parents.
Some of the benefits of baby massage are:
Can have lots of health benefits, such as benefits to digestive system and aids colic reduction.
Aids relaxation and reduces stress.
Creates a lovely bonding experience for you and baby.
It is great for baby's skin through nourishment of oil and regular nappy free time
Classes are sutiable for babies aged 8 weeks to pre-crawling.
---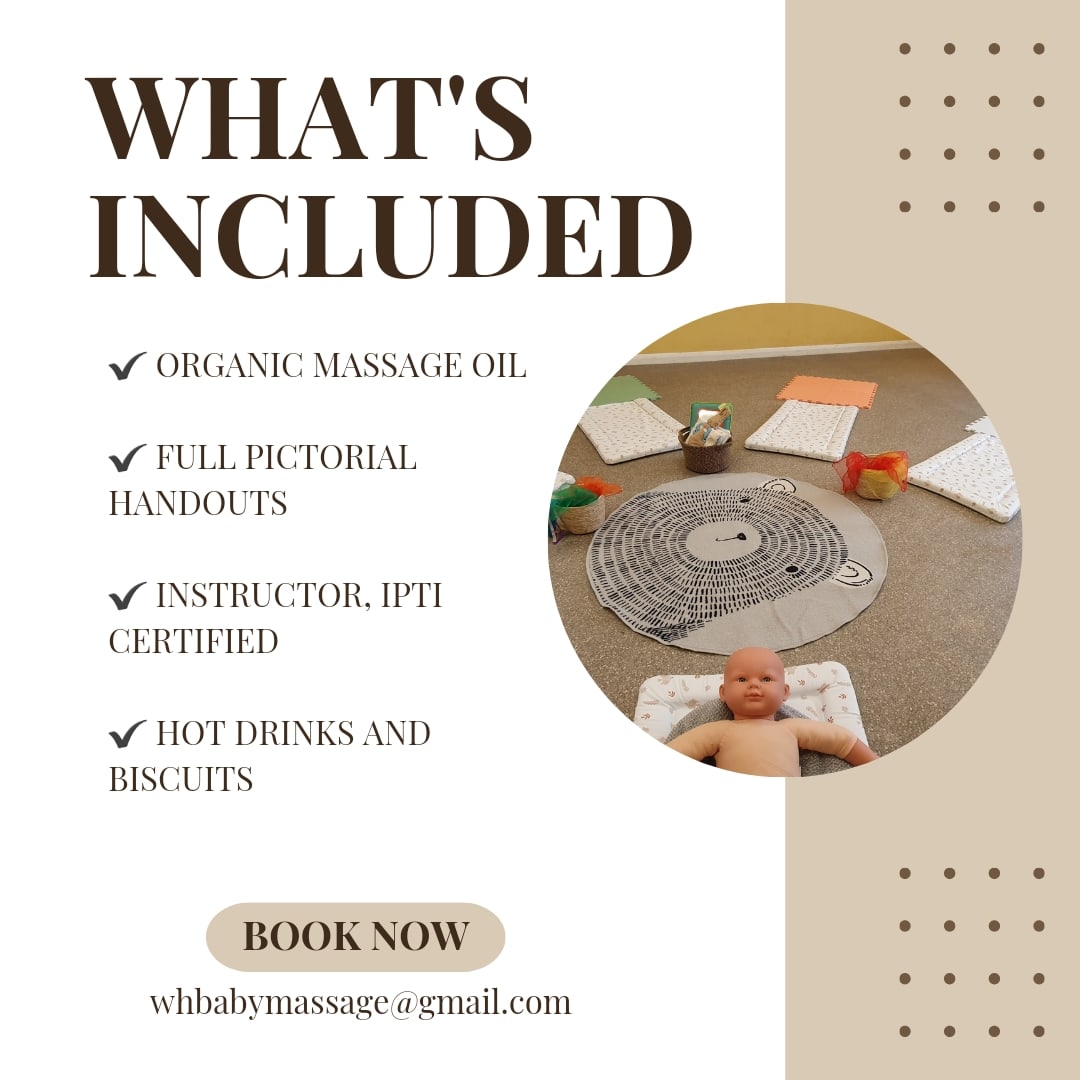 ---
About Warming Hearts
Hello, I am Jasmine! After qualifying to teach baby massage in 2019 I decided to set up Warming Hearts Baby Massage.
I have always been passionate about childhood experiences and nurturing children. The early years in a child's life are so impactful. The bond between a parent and child really is special. Throughout my working life I have always supported families and children. After having my daughter, this really cemented my passion for supporting families. And how special the early months and years are.
When you reflect on your child growing up, you cherish each moment. I hope that Warming Hearts is a group which parents can remember in years to come. To think back to special moments, they shared with their little one.
Why choose Warming Hearts?
Intimate classes
All about connecting
Baby led
Warming Hearts Baby Massage can be found on Facebook and Instagram.
To book your place, send an email to whbabymassage@gmail.com.
---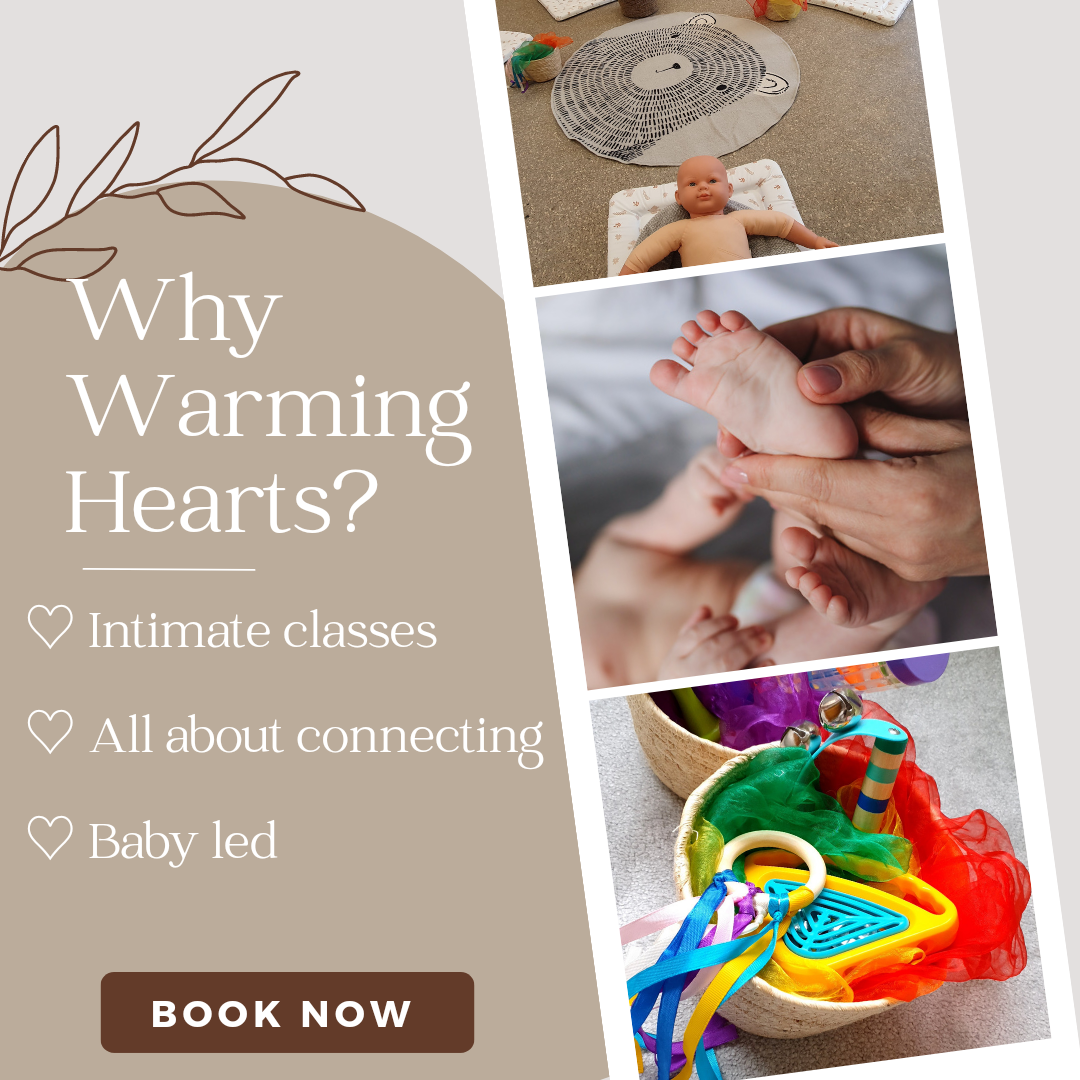 Contact details
We aim to keep the information on Coventry Rocks accurate but if you have noticed an error please let us know
Suggest an edit