Ages:
All the family
Under 5s
School age
Adults
Venue:
Indoor & Outdoor
Cost:
Paid
Whitacre Hall Tea Room and Walks are open all year round. Come and walk around the beautiful woodlands, pools and farmland followed by a lovely cup of tea or coffee and home made cake.
Whitacre Hall Walks & Tea Room | Coleshill
The tea rooms (wheelchair friendly) and countryside farm walks (charges apply) are set in 380 acres of pretty farmland, pools, woods and grassland.
Cost
£1.00 per adult and 50p per child over 5 years and under 16 years.
Access to walks via tea room only. Maps and poo bags can be provided via the main tea room entrance.
Tea Room
There is a tea room which serves a range of light meals and snacks, breakfasts, hot and cold drinks, as well as cakes and afternoon teas. View the menus here.
To book a table please visit this link.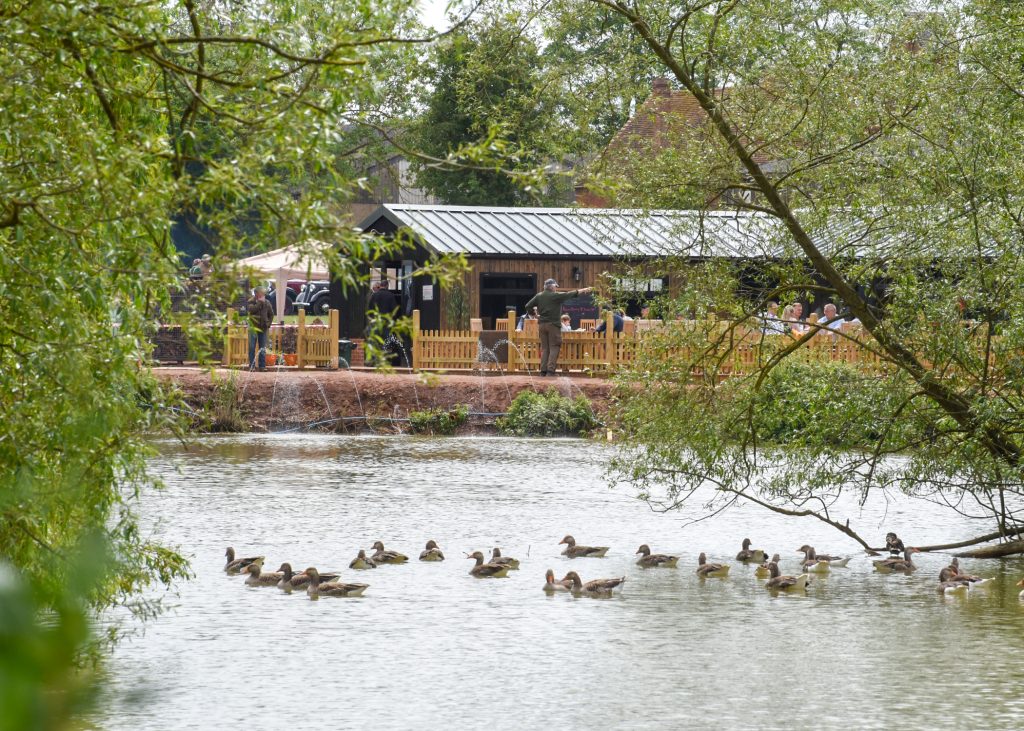 Dogs
Friendly and well behaved dogs of all shapes and sizes are welcome to join you for walks and in our dog friendly section of our tea room at Whitacre Hall. We even have our own doggy first aider on site. All we ask is that you keep your dogs safe on leads around the tea room, parking, toilet and pool areas and that you pick up your dogs poo and either take it home or place it in one of the bins provided.
Walks
There are two permissive path farm walks (not a public right of way) that you can take which can either be walked separately or joined together. Both are 2.1 km and take approximately 30-50 minutes.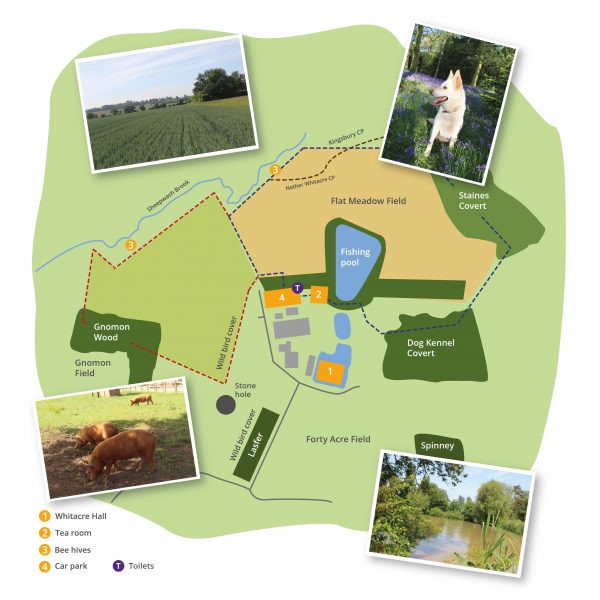 Walk 1
The first walk, the blue route will take you into Dog Kennel Covert. Historically, this wood is where the hunting dogs were kept.
The old dog wash pool can still be found on the left hand side of the wood. Also here you can find the old water cress beds which supplied all year round vegetables to the house.
At the top of the wood you will find our natural spring water system which provides water to the house and yard by gravity alone. This system was put in the 1800's and still works today.
On the right hand side of the wood you will find a pheasant release pen where we release young chicks on to the farm.
From Dog Kennel Covert the walk will lead you on to Staines Covert. This is our best wood for seeing our beautiful Traditional English Bluebells and is protected by our farm environmental scheme. In this wood you will see many varieties of trees including Oak, Ash, Beech, Yew, Lime, Horse Chestnut and various pine trees.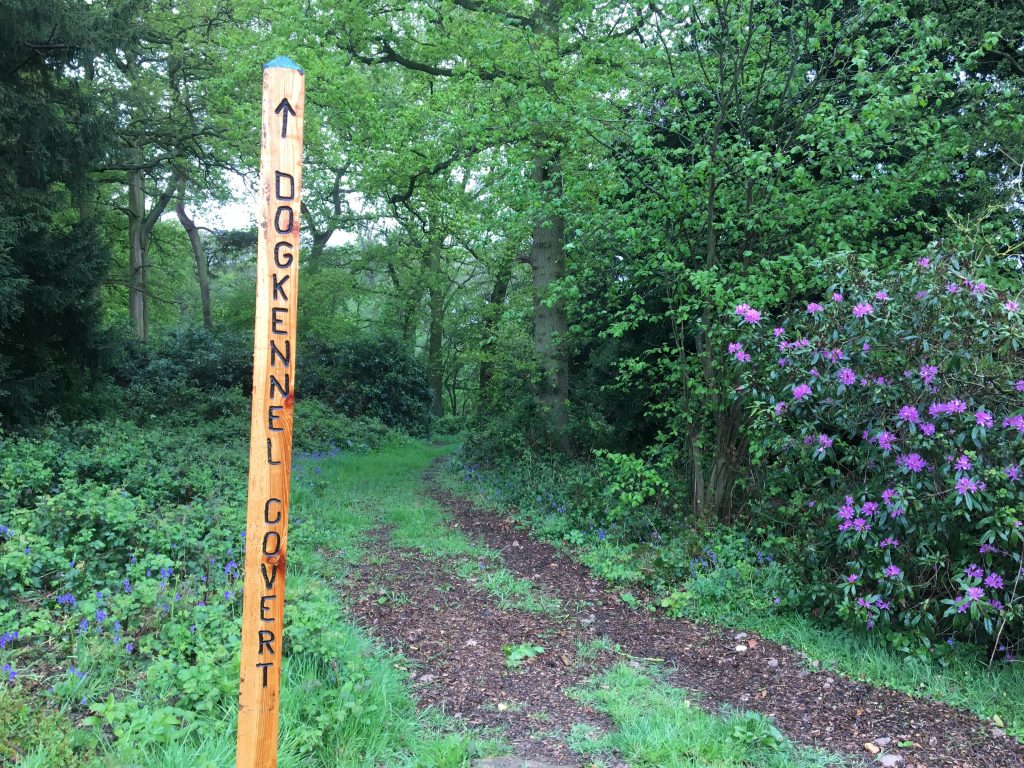 Walk 2
The Second Walk, the red route will take you around the farm land boarder which also forms part of our environment scheme, past Sheepwash Brook, our beehives and into Gnomon Wood. The wood gets its name as it was originally the shape of the gnomon on a sundial.
This wood used to be very dark, damp and a bit creepy. We have carried out a lot of work in this wood to lighten it up and make it more friendly to plants and wildlife. Very slowly the bluebells are coming back and the wildlife is now flourishing.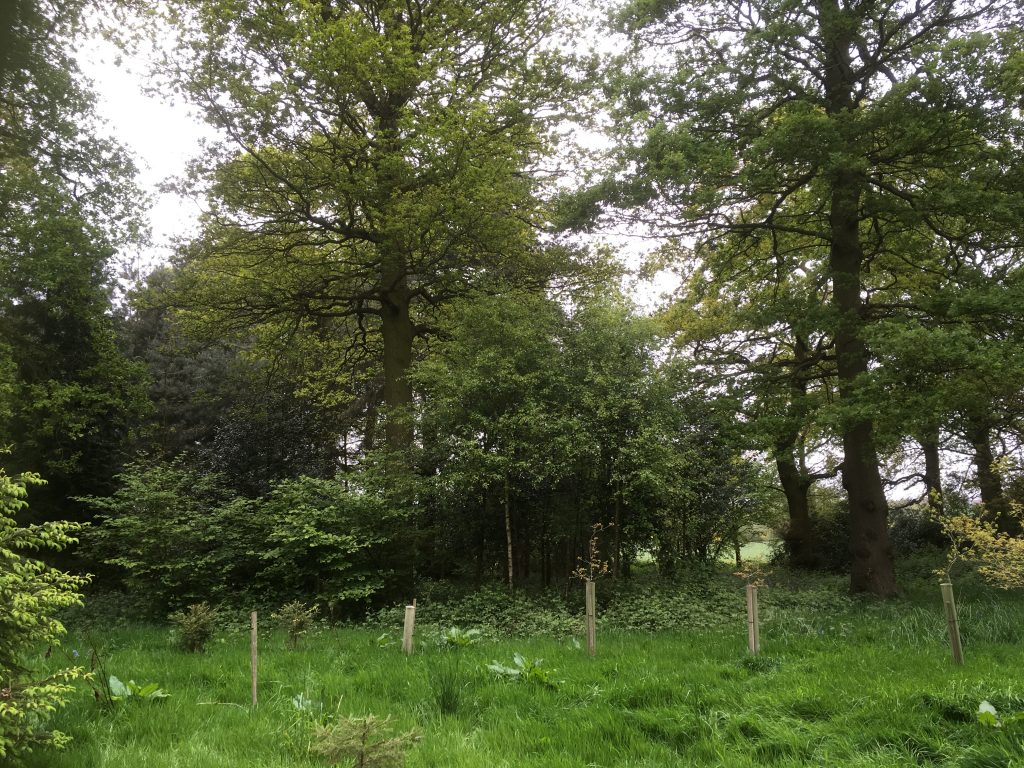 Please note that unfortunately, due to the walks being across working farm land, not being permanent due to crop changes and changing weather conditions the walks are not wheelchair friendly. If weather and ground conditions are good, parts of the walks may be accessible.
Opening Hours
| | |
| --- | --- |
| Monday | Closed |
| Tuesday | Closed |
| Wednesday | 10:00 - 16:00 |
| Thursday | 10:00 - 16:00 |
| Friday | 10:00 - 16:00 |
| Saturday | 10:00 - 16:00 |
| Sunday | 10:00 - 16:00 |
Contact details
We aim to keep the information on Coventry Rocks accurate but if you have noticed an error please let us know
Suggest an edit