Ideas for Date Nights in Coventry
Published:
Categories
Are you looking for ideas for date ideas in Coventry? Whether you're looking for a delicious meal or something more active, there's so much choice when it comes to spending quality time with your other half. Check out some of our favourite ideas for date nights (and date days!) in Coventry and enjoy some precious kid-free time to reconnect.
Ideas for Date Nights in Coventry
---
Are you ready for some serious fun? Boom Battle Bar is the perfect spot for a fun date night in Coventry! Battle it out with a selection of games including Axe Throwing, Crazier Golf, Augmented Reality Darts, Beer Pong, Shuffleboard & much more! Check out the Boom Bites Menu for tasty treats including wings, nachos, fries, tots and loaded hot dogs. There's an awesome selection of cocktails, wine, beers and soft drinks available too.
Click here to find out more about Boom Battle Bar.
Address: Unit 10, Cathedral Lanes, Broadgate, CV1 1LL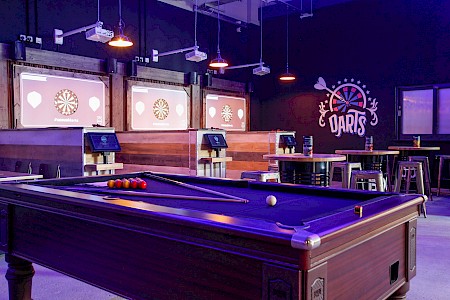 ---
Gourmet Food Kitchen hosts Gourmet Food Nights every Wednesday, Thursday, Friday and Saturday night. The seven-course menus are crafted by Chef Tony Davies, along with his wife Debra. You can expect fine dining in a relaxed and informal atmosphere. Gourmet Food Kitchen has received rave reviews, quickly becoming one of the hottest spots in Coventry for a special meal out.
Click here to find out more about Gourmet Food Kitchen.
Address: Unit 2H Fargo Village, Far Gosford St, CV1 5ED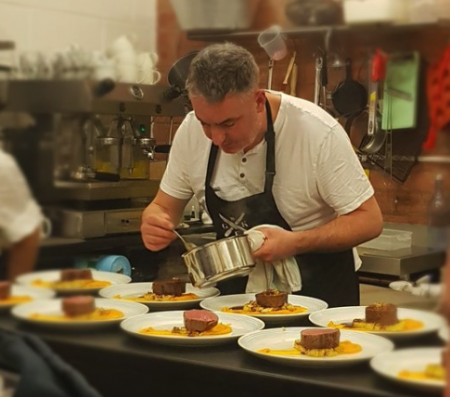 ---
If you're after a few hours of pure relaxation then Mana Spa at The Wave is a great choice. Enjoy the facilities and some well deserved down time with one of Mana Spa's amazing spa experiences. The Twilight Package is perfect for an evening of pure bliss, including a 30 minute treatment, glass of prosecco and full use of the spa facilities.
Click here to find out more about Mana Spa.
Address: The Wave Waterpark, New Union St, CV1 2PS

---
Dhillon's Spire Bar is a brilliantly atmospheric and conspiratorially cosy space. The premises is historically recognised as the Christchurch Spire, which is situated on New Union Street in the heart of Coventry City Centre. Sampe a Signature Spire Cocktail and check out the amazing Indian streetfood menu, served until 7.45pm. If you're lucky enough to bag a daytime date, then the Bottomless Brunch is an excellent choice, served on the weekends from 12pm - 4pm. Pick from a delicious selection of Indian street food and unlimited cocktails!
Click here to find out more about Dhillons Spire Bar.
Address: Dhillons Spire, Christchurch, New Union St, CV1 2PS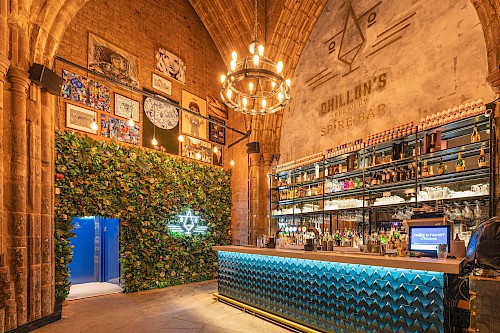 ---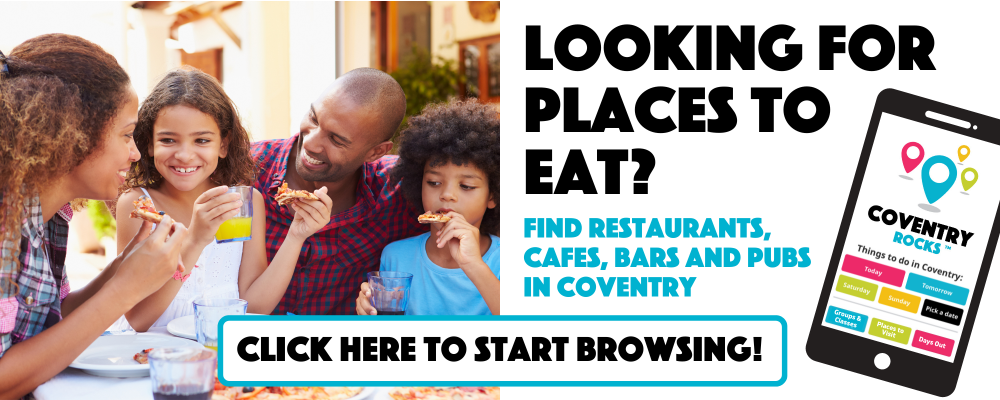 ---
Gonni's restaurant is the perfect place to enjoy traditional North Indian dishes in the beautiful setting of the Old Hall Hotel in Keresley. The menu is a unique combination of refined Indian dishes, seasoned with delicate and interesting marinades and traditionally prepared. The Old Hall Hotel also offer amazing Afternoon Teas which are well worth trying, made even more special by the gorgeous setting.
Click here to find out more about Gonni's Restaurant.
Address: Old Hall Hotel, Tamworth Rd, Coventry, CV6 2EJ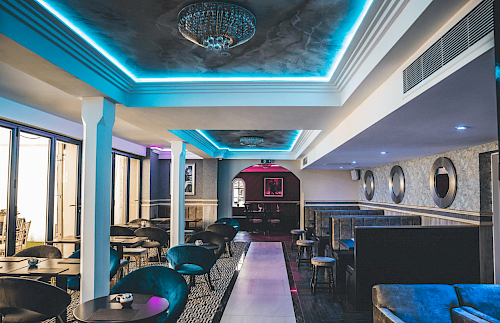 ---
Coventry Skydome is home to a wealth of leisure and entertainment venues where you can eat, drink, dance and relax! So whatever you're in the mood for, the Skydome is the place to be! Watch the latest releases at the Odeon, try your hand at ice skating at Planet Ice or let your hair down at Samoan Joe's Tiki Bar. Get a perfect pint at Wetherspoon or if you're feeling lucky, head to Genting Casino! With so many options, you're bound to find something to suit your mood.
Click here to find out more about Skydome.
Address: Skydome, Croft Rd, Coventry, CV1 3AZ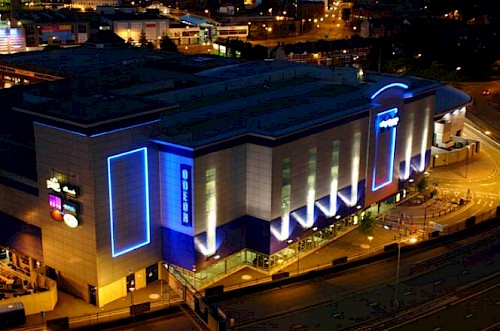 ---
Cofa's Social is open every Friday and Saturday with three of the finest street food traders in all the land on rotation every week, alongside an impressive selection of good beers, wines, cocktails and spirits. There are local DJ's playing all day and all night, and a full calendar of events planned in and around Fargo Village! Choose from the selection of street food stalls and soak up the great atmosphere.
Click here to find out more about Cofa's Social.
Address: Cofa's Social, FarGo Village, Far Gosford St, Coventry CV1 5ED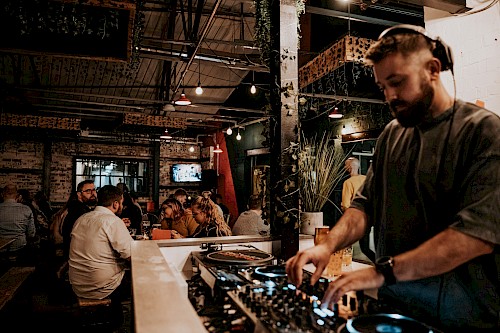 ---
Located in Cathedral Lanes shopping centre on the first floor, this stylish Bistrot offers a relaxing place in which to enjoy affordable French-style dishes, freshly prepared by their chefs every day. There is a gorgeous heated terrace overlooking the iconic Lady Godiva statue. Try the Menu Pierre, Jazz Night or Steak Night for a cosy evening together.
Click here to find out more about Bistrot Pierre.
Address: Bistrot Pierre, Cathedral Lanes, Broadgate, Coventry CV1 1LL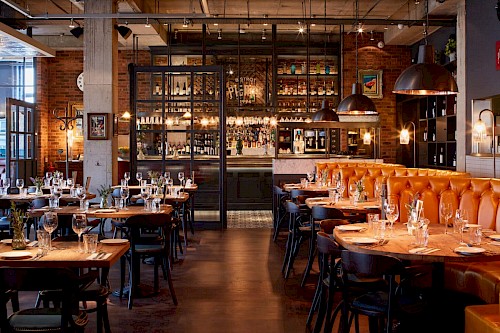 ---
If a trip to the theatre or a live show tickles your fancy, check out what Coventry has to offer in terms of live performances! You don't need to go far to discover quality entertainment and unmissable live shows!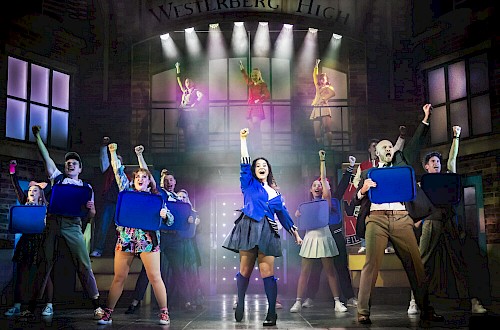 ---
Ideas for Day Dates in Coventry
The Bear Grylls Adventure is the perfect spot for a more adventurous date! Memories are waiting to be made, from the indoor climbing walls to the archery range, iFLY wind tunnel to the escape rooms. No matter which experience you choose, your Adventure Guides will inspire you, encourage you and support you every step of the way. The Bear Grylls Adventure brings together eleven epic experiences, all of which offer their own challenges and encourage guests to push their limits and achieve the remarkable!
Click here to find out more about the Bear Grylls Adventure.
Address: National Exhibition Centre, Marston Green, B40 1NT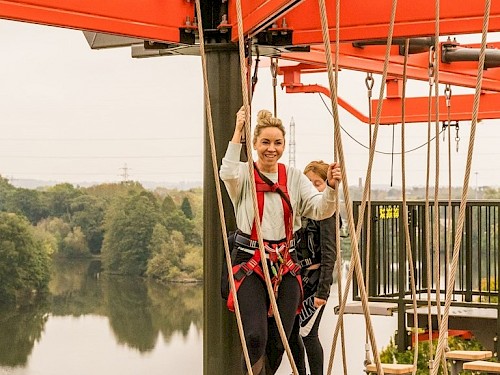 ---
Located at Fargo Village, Escape Live offers a unique form of entertainment in you venture into a fully immersive world! You must crack codes, solve puzzles and work together in order to unlock the mystery and escape the room! Choose from three exciting scenarios and see if you can beat the clock together!
Click here to find out more about Escape Live Coventry.
Address: Escape Live, FarGo Village, 54 Grafton Street, CV1 2HW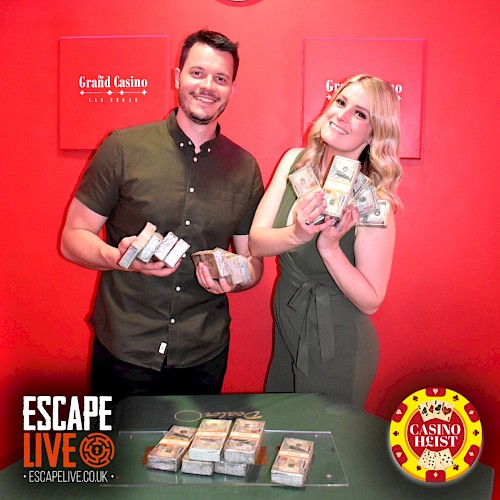 ---
Ready to try something completely new? HADO is the worlds first techno sport, combining high intensity physical sports with the adrenaline rush of video games! HADO is a fast paced Augmented Reality sport - you'll have loads of fun as you battle it out!
Click here to find out more about HADO UK.
Address: HADO Arena Coventry, Unit 2, Wolfe Road, CV4 9UP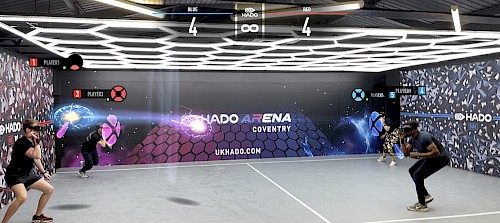 ---
Quarry Park Disc Golf is situated on the edge of Leamington Spa. Disc Golf is a great activity for all ages and abilities, and Quarry Park has been meticulously designed to be fair to beginners and challenging to pros. Disc Golf combines the fun of Frisbee and the challenge of golf. For each "hole" you have to land the Frisbee in the metal basket in as few shots as possible.
Click here to find out more about Quarry Park Disk Golf.
Address: Quarry Park Disk Golf Course, Old MIlverton Lane, Leamington Spa, CV32 6RW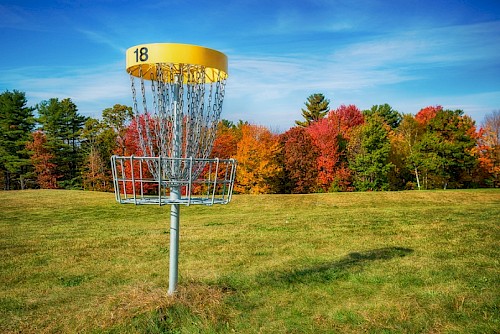 ---
At Treetop Adventure Golf Birmingham, you'll trek wondrous terrain on two indoor 18-hole mini golf courses — dodging ancient spirits and discovering lively locals along the way! If all that exploring has made you peckish, there's a bunch of tasty options both in and around the Bullring.
Click here to find out more about Treetops Adventure Golf.
Address: Treetop Adventure Golf, Ground Level, The Bullring, Birmingham, B5 4EG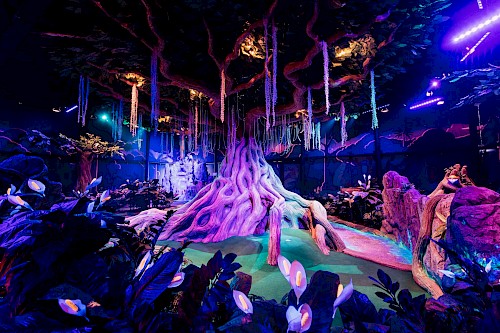 ---
We hope we've given you some ideas for dates in Coventry and that you're inspired to try something new! Whether you're thrill seeking or spa seeking, there's something for everyone and you're sure to have a blast. Time invested in the two of you will always be worth it. Enjoy!
Don't forget you can browse the website any time and find heaps of things to do when you'd like an outing with the whole family - including day trip ideas, classes for kids, and outdoor spaces.
Follow us on Facebook and Instagram to watch our adventures!
---